Mazda's Skyactiv technology is making headlines again — this time netting the principle researchers the 2011 Japan Society of Mechanical Engineers Medal.
The citation recognizes the contribution of five engineers in developing Mazda's 1.3 liter gasoline engine with "Skyactiv" technology that allows an exceptionally high 14.0:1 compression ratio and fuel efficiency of 30 KM per liter under Japan's 10-15 test cycle.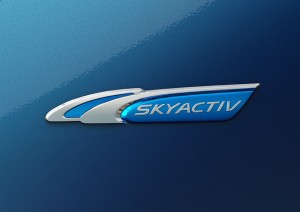 The judges were particularly impressed that the excellent fuel consumption of 30 KM / liter (in the 1.3 liter Demio — which is Mazda2 outside Japan) is achieved without reliance on hybrid technology. Mazda also points out that the compression ratio used is the highest in the world for a mass-produced gasoline engine.
This is the seventh time that Mazda engineers have won this award. The winners this time around are Mitsuo Hitomi, Takashi Yoso, Kiyotaka Sato, Kunitomo Minamitani and Yasushi Nakahara — all from the Powertrain Technology division. The awards ceremony will be taking place on April 20th at the Meiji Kinen Kaikan in Tokyo.
Sources: Mazda (English), Response (Japanese)
leave a response
,
trackback from your own site