Another week, another global automaker teaming up with a local partner and starting production in China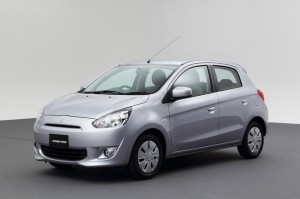 This time, it's Mitsubishi. And the car is their so-called "global car", the Mirage. This is the first new Mirage in 12 years, and production initially started in April in Mitsubishi's own factory in Thailand. Then in 2014 Mitsubishi and their Chinese partner will start production in China, aiming at a production target of 100,000 vehicles per year.
Mitsubishi sees the new Mirage as an opportunity to capitalize on China's expected growth in demand for smaller, more fuel-efficient vehicles.
Sources: Nikkei (Japanese), Wikipedia (Japanese)
leave a response
,
trackback from your own site