The Toyota Corolla has always been perceived as a reliable car, but never really as an appealing car. Its design has always been plain, its driveability has been average, and as a compact sedan its interior has never been particularly spacious. Yes, I know that the Corolla is the best-selling automobile in the world with over 39 million sales since its release in 1966. There is no disputing the fact that it is both a reliable and an affordable car, but it's has been overtaken by the Prius brand as the best-seller in the last decade.
The next-gen Toyota Corolla has been on sale in Japan since May of 2012, but it's still a car that we don't know all that much about in the US. However, we do know what Toyota is trying to achieve with the new Corolla thanks to an interview Car and Driver had with Richard LoFaso, who is Toyota's corporate marketing manager. He made it clear that even after almost 50 years Toyota is vigilantly looking to make its best-selling sedan more appealing to more of the market by listening carefully to its current customers.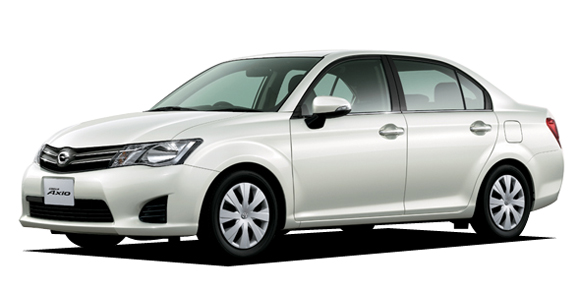 LoFaso says that Toyota has narrowed its focus to five key areas for every new vehicle they develop. He says they will emphasize "more-expressive styling, better driving dynamics, improved interior quality and refinement, safety improvements, and fuel economy." So, what's in store for the next-gen Toyota Corolla?
While LoFaso remained tight-lipped about the actual specifications of the 2014 Toyota Corolla, throughout the interview he hinted that one area in particular would feature vast improvements over the current model – the interior. He acknowledged that interior design is an area that Toyota generally hasn't devoted proper focus to, particularly in their more economical cars like the Corolla. He pointed to industry trends as the reason, stating that "if you look back at the industry, there was a period of time when Toyota and all the other major makers were looking for ways to drive the cost out of cars to make the cars more affordable… Everybody in the industry was cautious about cost-containment."
Moving forward, LoFaso demonstrated that Toyota is aware of how highly customers prioritize interior design and space. He said, "What the customer is saying is that this [the interior] is real important space to me. If we listen carefully we will give the consumer a much better driving experience."
If LoFaso is right and the key to a good driving experience actually lies within the interior of the car, then it's not too much of a leap to assume that the redesigned 2014 Toyota Corolla (to be released sometime next year) will feature an array of interior improvements. We will likely see a more spacious interior with a more advanced design and higher quality materials. LoFaso says, "I think you will be pleasantly surprised."
Even though you can't really argue with the Toyota Corolla's sales figures, it's about time for the world's best-selling compact sedan to get a major overhaul. Especially in the American market where manufacturers such as Ford and Chevrolet are starting to develop serious competition for the Corolla, Toyota really needs to make sure that next year's release is a major hit. After all, it would be a real shame if the Corolla didn't hit the 40 million sold mark until 2014!
Source: Car and Driver
leave a response
,
trackback from your own site