The holidays are traditionally a time for gift giving, and for many auto makers the gift of choice is final specifications and predictions about the next year's range of automobiles. However, this year customers in Japan have decided to be the generous ones, and Subaru is the benefactor of that generosity. Particularly, the brand-new 2014 Subaru Forester is doing extremely well after only one month of sales.
How well is extremely well? Let's talk numbers – Subaru initially estimated that they would be able to hit 2,000 units per month as soon as the vehicle officially launched in Japan on November 13. How many have they sold as of December 16? A whopping 8,149 mid-size crossovers sold. That's over four times their initial sales target! To say that the next-gen Subaru Forester has been a success would be a vast understatement.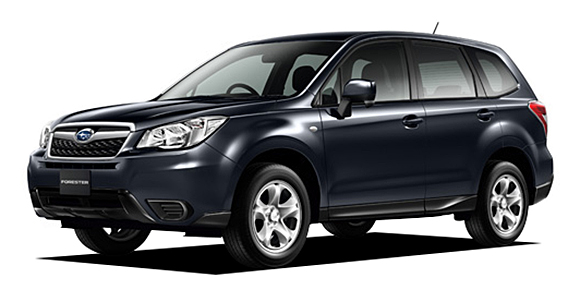 So, what does that have to do with you? Chances are that if the mid-size crossover SUV can do so well in Japan – a market that traditionally shuns larger vehicles – then it is going to see similar success around the world. Especially as review-reliant overseas buyer looking for customer ratings see nothing but radiant satisfaction, there's no reason to believe this firecracker will be anything but uber-popular outside its native land as well. In fact, if Subaru's mid-size crossover does as well in the US as it has done in Japan when it finally goes on sale in spring of 2013, you could be looking at the usurper of the Toyota RAV4 or Honda CR-V as the most popular Japanese-made utility vehicle in the States.
The new Forester first debuted to a US audience in late November at the 2012 Los Angeles Auto Show, and we briefly covered it at that time. When we first set our sights on the vehicle we thought that the souped-up direct injection turbocharged engine would be one of the most alluring factors for the next-gen Forester. Initial sales have actually shown just the opposite – 61% of customers choose the naturally aspired engine while only 38% of customers choose the more powerful DIT engine. This is actually great news for Subaru, because it means that the vehicle doesn't need to rely on superior power to sell; instead it offers superior performance from within the cabin and a sleek exterior to lure in wandering eyes at the dealership.
According to the customer reviews Subaru has so far garnered over the past month, the 2013 Forester has four appealing features that customers are raving over: it's fun to drive because it is responsive and performs well, it feels secure thanks to EyeSight driver-assist, it's easy to drive because of its maneuverability and excellent visibility, and it's extremely versatile with a roomier interior than previous versions.
For those of you looking for a new mid-size crossover for the new year, you may not have been considering Subaru's underdog, the 2014 Forester. But don't dismiss it just yet – there is a very good chance that the Subaru Forester is a better buy than its Toyota-, Honda- and Ford-made counterparts. With a more spacious interior, improved performance and more efficient fuel economy, there are many reasons to consider starting the New Year with Subaru's well-received SUV.
And if you are looking for a real bargain, you'll soon see very low mileage versions of this latest version of Subaru's evergreen Forester showing up in Japan's car auctions. Want to know more? Contact us here.
leave a response
,
trackback from your own site