Some of our more seasoned readers may remember back to a time when Datsun was Nissan's go-to name for exports. Or perhaps you'll recall the classic Datsun roadster. Datsun reigned as Nissan's international marquee for over 30 years, all the way through the 70s as Nissan saw some of its most explosive growth in history.
It was a great time for Nissan. Everyone loved the old Datsun. After all, who can forget this …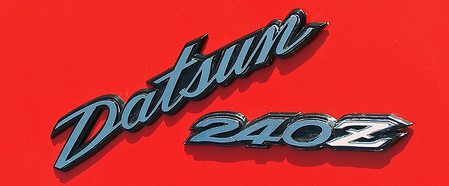 But, for Nissan Datsun was a pet name that finally outgrew its appeal in 1981, when then-president Katsuji Kawamata made a business decision that would attempt to mirror the recent growth of Toyota. He decided that the Nissan marquee should be on every vehicle they manufactured, both local and international, in order to further develop international brand-strength.
Thus died Datsun. Or, so Kawamata thought.
Over 30 years later, apparently the Datsun marquee still evokes nostalgia for the now-massive Japanese automaker. Renault-Nissan is bringing it back.
Current Vice President of the Datsun Business Unit, Vincent Cobee, says, "The company is counting on the Datsun brand to once again resonate with consumers in high-growth markets who seek attractive styling, an accessible price and – above all – an engaging driving experience."
Cobee went on to say that, "The Datsun brand remains in our portfolio as one of the most cherished brands in automotive history. And the connection between the Datsun of today and the Datsun of yesterday is authentic. Just as consumers in the 1930s, 40s and 50s wanted high quality, durable and reliable vehicles, potential customers in high-growth markets – who today have so few choices – are also eager for such vehicles."
In case you're wondering, the high-growth markets Nissan is first targeting with their revived Datsun marquee are India, Indonesia and Russia, all starting in 2014. We should see the first models from the new marquee sometime later this year.
As far as manufacture, the first Datsun plant will be built in India on a budget of 250 million euros. It will be able to sustain 200K vehicles per year, and should be fully functional by the end of the second quarter in 2014. The plant will then export vehicles to the other two initial high-growth markets. In fact, depending on how Datsun performs initially, the brand may eventually make its way further into Africa, Europe and the Middle East.
I, for one, can't wait to see what this new-old marquee is going to bring to Nissan Motor Co. My guess is that we will see the first Datsun at the 2013 Paris Motor Show in September. Even though I'd like to see it sooner, that would be a great time to introduce a new car for the 2014 model year. But, of course that's pure speculation on my part – That's not part of the press release.
Either way, we already know that the first Datsun will be priced at only 5000 euros, which is certainly competitive. Nissan's really hit their stride with European markets, so my guess is that Datsun is going to be a huge hit. What about you?
Sources: Nissan, The Truth About Cars
leave a response
,
trackback from your own site