Yes, it's that time of year. The time when the cherry blossoms bloom, and people across Japan decide it's time to get rid of that car they've had for a year or two and get another one instead.
With all these people trading in their cars around Japan, the dealers are desperately trying to get rid of them — and where better than in Japan's car auctions?
Check out these numbers: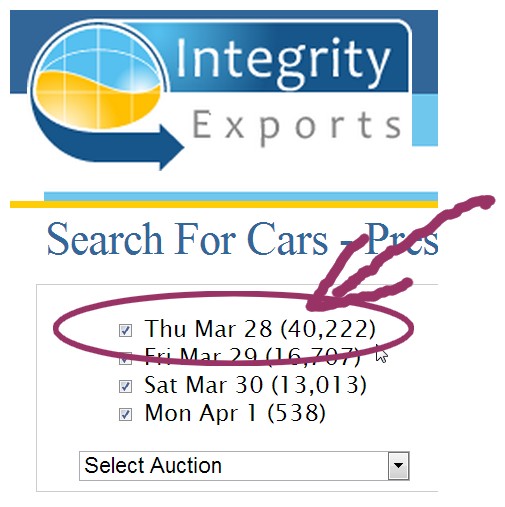 That's not even the final number for Thursday, but it's already up over 40,000 used cars. That's over 40,000 used vehicles of all descriptions fit for all and any budget today.
And then there are more tomorrow. Then more the day after that. 6 days a week. Literally millions of cars each year.
If you haven't seen it for yourself, now is a great time to pick up your 14-day free guest pass.
leave a response
,
trackback from your own site