What better way to follow up our coverage of the 2013 New York Motor Show than by turning our attention to the upcoming Auto Shanghai 2013? Doors open to the press on April 20, so over the next few weeks I'm sure we'll get at least a couple more interesting previews. In the meantime, let's talk about two new Japanese cars we already know are headed for Shanghai.
Nissan Friend-ME Concept
Nissan is looking to expand their presence in the Chinese market with a brand-new concept called Friend-ME. Nissan's hook for the new concept is, "Four seats, one mind connectivity". What does that mean? You're just as lost as we are. All Nissan tells us is that the Friend-ME will enable information sharing between all vehicle occupants via a "unique center console".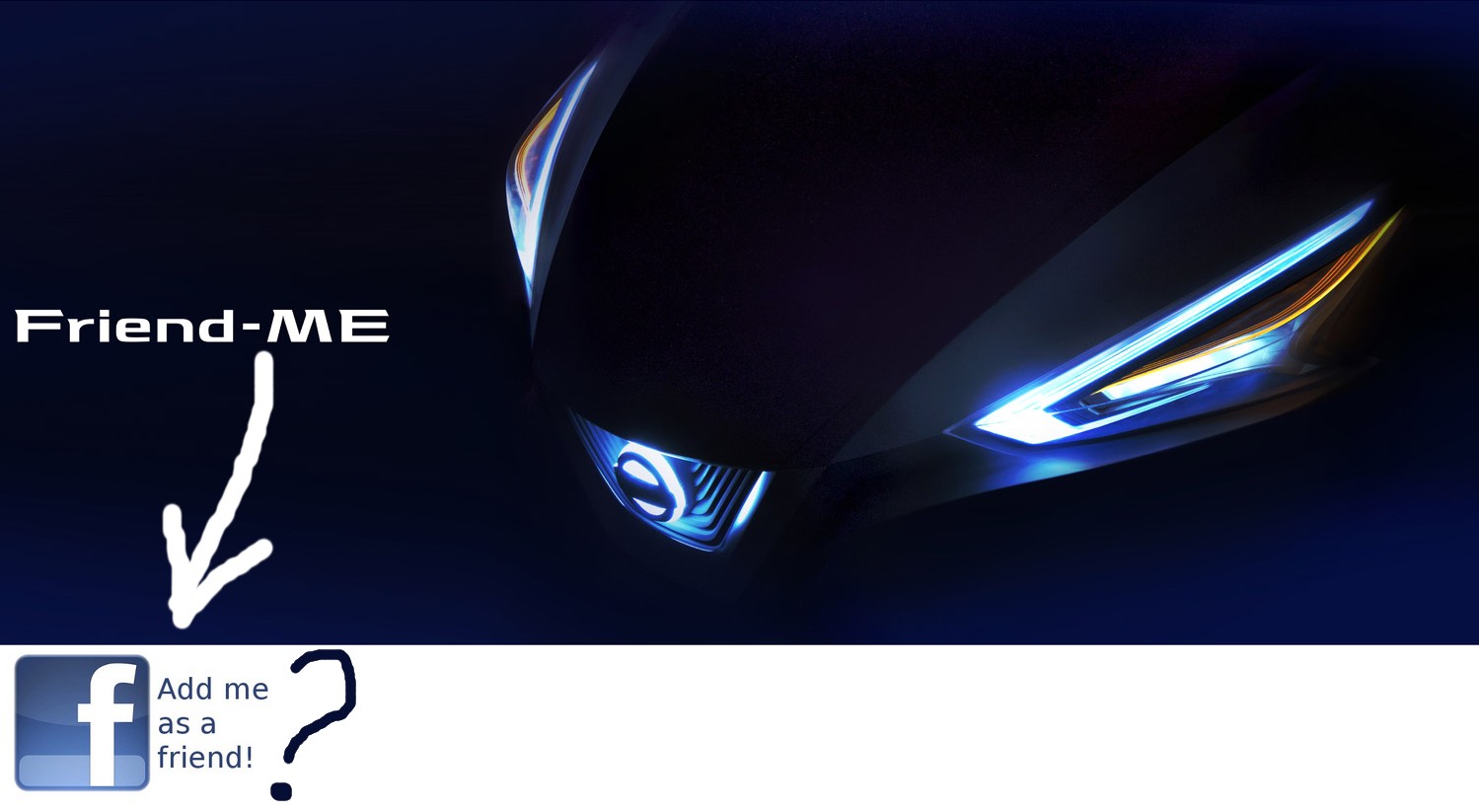 Will you be able to access Facebook while on the road and "friend" other drivers? That's only a wild guess, but it's the best we could come up with from the name.
In the press release, Nissan also made a point to highlight that the Friend-ME concept is the first car to receive "key input by Chinese designers" through Nissan Design China. The car is apparently intended to cater to the "vibrant, young generation in China, one of the most exciting segments in the fastest-growing automobile market in the world."
Other than the hook and the design source, we really don't know anything about the Friend-ME concept. Nissan has only given us a vague image showing nothing more than a heavily darkened front clip with illuminated headlights and Nissan marquee.
In addition to the Friend-ME, we know that Nissan will also be bringing their GT-R, Murano and Teana vehicles to Shanghai, all to be shown in their new immersive display booth.
Suzuki Authentics Concept
Suzuki is also looking to expand their market presence in China, albeit with a more traditional vehicle. Instead of any fancy new information technology, Suzuki is simply catering to the most popular automobile segment in China with a compact sedan.
The hook for Suzuki's new Authentics sedan concept is "Sporty x Elegant". As you can tell from both the darkened teaser image and the accompanying press release, the Authentics Concept will feature a lengthy wheelbase with a low roof line, along with an ever-so-subtle rising belt line and a slight rear spoiler. Some sources guess that this is intended as a sedan-version of the SX4 crossover. Other than that, we don't know much.
For any bikers among you, Suzuki is also premiering a new GW250S motorcycle, which will make it into Japan and Europe after being unleashed in China. The GW250S will apparently offer better wind protection with a sportier design.
Between the two concepts, I'm both more skeptical and more curious about Nissan's Friend-ME. Suzuki's Authentics looks like a fine car, but it'll need to do something special to succeed. Either way, we'll know more in about 3 weeks, so stay tuned for further updates.
Thanks for reading!
leave a response
,
trackback from your own site