Auto Shanghai is just around the corner, so previews are rolling in full swing this week and next. Auto Shanghai 2013 is looking to be a particularly interesting automotive show because now more than ever, automakers are recognizing the Chinese market as a massive opportunity for growth.
We've already covered two new vehicles that will be coming to Shanghai next week – the Nissan Friend-ME and the Suzuki Authentics concepts. Today we're going to be talking about production models, not concepts, and they're going to be coming from Honda and Acura, not Nissan and Suzuki.
So, without further ado, here are the vehicles that Honda/Acura will bring to Auto Shanghai 2013: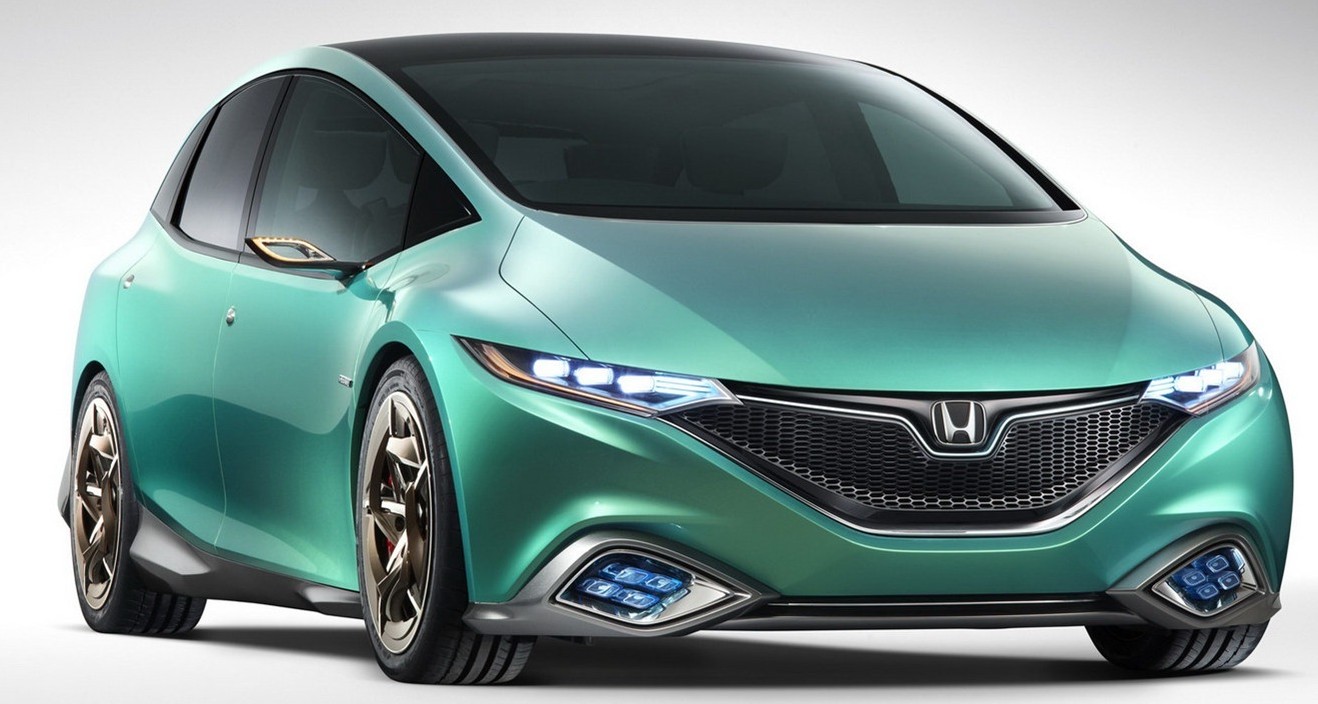 Honda C Production Model
It's been almost exactly one year since we were first exposed to the Honda Concept C sedan and Concept S compact minivan (below) at the Beijing Auto Show last year. In that time, both cars have been sufficiently tweaked and tuned, and they're both ready for production later this year.
For those of you who need a refresher course, the Honda C is a China-exclusive family-sized sedan with aggressive design elements. Similar to the Nissan Friend-ME we talked about last week, the Honda C was designed solely by Honda's Chinese partners. The "C" apparently stands for China, Challenge, and Cool, if that tells you anything. It'll be exciting to see just how much of the "Cool" Honda's kept since the innovative concept we saw last year.
Honda S Production Model
Where the Honda C is Cool, Chinese and Challenging, the Honda S is Stylish, Smart and Surprising. This is a hybrid compact minivan with a very futuristic-feeling design, like if you'd fused a Formula 1 with a minivan and a spaceship.
But! That's not to say I don't like the Honda S. The compact SUV segment is exploding; why not try a compact minivan? Plus, I have a hard time imagining another Honda hybrid doing poorly.
The Honda S will be unleashed in China later this year, but it'll make its way into the global market shortly thereafter. We'll know more about both the compact minivan and the family-sized sedan come Shanghai.
Acura RLX Sedan (again) and NSX Study
Finishing things up, Acura will be tagging along with their new RLX luxury sedan, slightly modified for the Chinese market. They will also be showing off their sleek NSX Study.
As you can see, Auto Shanghai 2013 is shaping up to be quite an exciting event. As a reminder, doors open on April 20, so stay tuned to Integrity Exports for daily updates and more auto news.
Sources: Carscoops 1, 2, 3, 4
leave a response
,
trackback from your own site