After fighting back and forth with BMW for the past 3 years, Toyota has reclaimed its official spot at the top of the automotive food chain. Released this week, the 2013 BrandZ Top 100 Most Valuable Global Brands placed Toyota as the most valuable automotive marquee in the world.
Toyota vs. BMW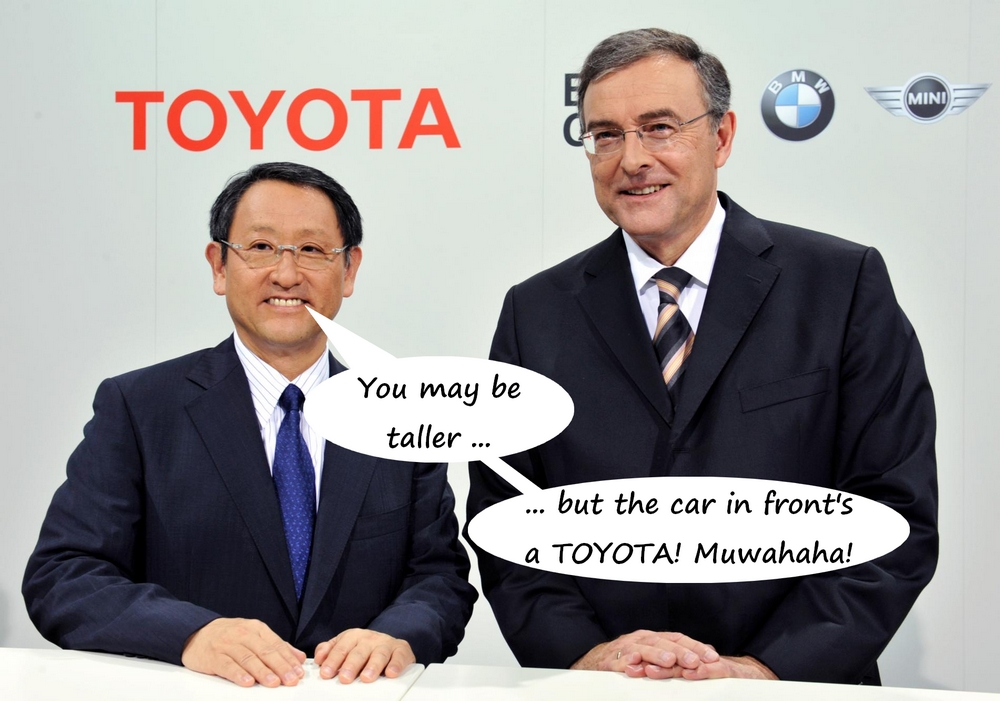 As many of our readers undoubtedly know, 2012 was a very good year for the automotive industry, particularly in the United States and China. This is one of the reasons that there was so much hubbub about this year's Auto Shanghai, which took place last month.
In this wonderful year of recovery for the automotive industry, Millward Brown's annual BrandZ report showed that Toyota flourished with a very significant 12% increase in value over last year. For anyone thinking that 12% growth sounds rather average when the industry as a whole grew 13%, consider that this equates to roughly $3 billion in extra revenue. Toyota's value this year was estimated at $24.5 billion.
Toyota was one of four brands in the BrandZ Top 10 Cars that experienced double-digit growth, with Audi experiencing the most at 18%. Honda and BMW were the only two brands in the Top 10 to lose value, both losing 2% over last year.
How Did Toyota Rise to the Top for 2013?
The folks over at AutoNews were fortunate enough to get an interview with Peter Walshe, global brand director of Millward Brown, who conducts the yearly study. He had several things to say about Toyota's success.
According to Walshe, "Toyota is carving out a very big position in hybrids across its range, which is tapping into the consumer need for value by saving fuel cost." The survey showed that brands paying attention to the hybrid market did well last year, so it's no surprise that Toyota benefited from this trend. The fact that Toyota is able to offer both very economical and more typically priced hybrids positioned them well for last year's buyer.
In addition, Millward Brown found that brands with a very distinct identity generally benefited from the economic recovery. Again, Walshe reiterates that, "[Toyota's] hybrids are reinforcing the experience of the brand, and in so doing, Toyota continues to magnify what is special and different about it."
For our more globally interested readers, Walshe concluded that BMW's lack of growth was due to an absence of new products. This means that a more productive year may allow them to usurp Toyota this year, continuing the rivalry. Although, Toyota also has more cars coming soon… more on that later this week.
If any brand wants to succeed in 2013 and beyond, the pathway is simple. Successful brands will be the ones that learn to offer luxury features at an affordable price. Walshe believes that, "brands must continue to meet the expectations they raised in 2012 for improved quality and luxury features at all price points, helping them to attract younger customers and cultivate future clientele."
Fortunately, this is something that Toyota has already proven it's adept at. We'll see if the rest of the industry can keep up. If you'd like to see more of Millward Brown's study, I highly recommend you check it out here.
Sources: Auto News, Car Scoops
leave a response
,
trackback from your own site