For at least the past three years, we've heard rumors that Toyota will bring back the Supra sports car with the help of BMW. Finally, in January of this year we got official word that Toyota and BMW signed a contractual partnership in order to, among other things, develop a new midsize sports car. This mysterious sports car, of course, sounds eerily similar to the Supra of old.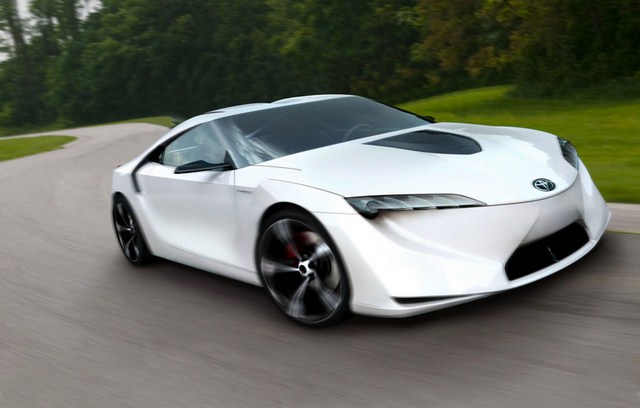 BMW & Toyota: A 4-Point Agreement
Before we go into recent news regarding the Toyota Supra, let's take a moment to rehash the basics of the Toyota-BMW agreement. The alliance aims at accomplishing four specific goals:
1. Make progress towards a viable hydrogen fuel-cell car
2. Develop a shared platform for a new midsize sports car, very similar to the Supra
3. Research denser lithium-ion battery solutions
4. Integrate new light-weight materials into their vehicles
In effect, this agreement gives you a basic rundown of both BMW's and Toyota's intentions for the future. This is especially relevant for Toyota who has repeatedly stated they don't believe all-electric vehicles are where the market's going. It appears that light-weight materials, fuel-cells and improved batteries are where Toyota wants to go instead.
The Toyota Supra Comeback (Probably)
With the partnership between Toyota and BMW clearly defined, let's talk a bit about this "midsize sports car" they keep talking about. Obviously, it's a pretty vague reference. So, how do we know that they're looking at a Supra revival and not a brand new vehicle?
Well, the short answer is we don't. Or rather, we didn't until earlier this week when Bloomberg let us in on the intentions of a certain Takeshi Uchiyamada – incoming chairman for Toyota and head of negotiations with BMW.
According to Uchiyamada, the Supra is the perfect car for allied development. "[The Supra is] what I want but it's not me who makes the decision. It's futile if we make something similar to the '86." In other words, because Toyota already has a successful sports car, the Supra becomes all that much more favorable since it wouldn't overlap at all with who the GT-86 is trying to target.
We don't know much else about the upcoming Toyota Supra, but we do know when we'll learn more. Rumor has it that Toyota will have a Supra concept – or whatever midsize sports car they end up developing – prepared by the 2013 Tokyo Auto Show.
leave a response
,
trackback from your own site