The Automotive Science Group, otherwise known as ASG, has just released the results of their latest study. As the first ever study of its kind, ASG's goal was to "offer consumers an unbiased view of the BEST vehicles available in market." For ASG, this means picking the top five vehicles in each of nine segments from a total pool of over 1,400 2013 models. ASG ranked vehicles according to three different factors all aimed at measuring environmental and economic performance.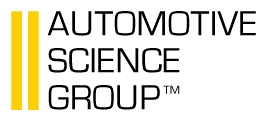 As you might expect from a study like this, Japanese cars were listed at the top of 7 out of 9 segments. A truly dominating performance by the Japanese, chief among them being, of course, Toyota. Here are the winners of ASG's BEST 5 All-Around Performance for each segment:
* Compact: Toyota Prius C
* Midsize Sedan: Toyota Prius
* Full-Size Sedan: Toyota Avalon Hybrid
* Coupe: Smart ForTwo
* Convertible: Smart ForTwo Passion Cabriolet
* Crossover: Mitsubishi Outlander Sport
* Mid-Size SUV: Mazda CX-5
* Full-Size SUV: Honda Pilot
* Minivan: Nissan Quest
You can count for yourself how many segments were won by Japanese cars. But, just for the rub ins, I went through and counted how many Japanese-made vehicles were included in the top five of each segment. You'll need to visit ASG's website to see for yourself, but I found that out of 45 total spots (9 segments, 5 spots each), 26 were taken by a Japanese car… That works out to 3 of 5 cars in each segment!
3 Factors ASG Used to Measure Performance
ASG used an all-new Automotive Performance Index for this year's study. Again, the goal of this index is to measure environmental and economical performance.
* Social Performance – Measures the impact on the people who actually make the car.
* Environmental Performance – Measures total environmental impact throughout the car's lifespan.
* Economic Performance – Measures the total cost savings due to fuel efficiency and other factors.
The cars listed at the top of each segment fared the best in each of these three measurements.
Who Cares?
Ah, the final and most important question… Why does ASG's study matter? Who cares?
First, consumers care. ASG's aim was to remove any and all bias from this study and measure each model independently of its brand. So, even though you see three Toyotas at the top of their respective segments, they each achieved that ranking independently of each other. This means that consumers get a very accurate picture of how cars actually compare.
Second, the automotive industry cares. We're moving more and more into a time of accountability for automakers. Environmental consideration is no longer an option, it is a requirement, and this study gives automakers a stark picture of where exactly they stand. Hopefully, those brands absent from the ASG BEST 5 All-Around Performance lists will take this as a call to action and start making changes in their social, environmental and economical practices.
All in all, I highly recommend you head over to the official Automotive Science Group website to learn more about this first-ever study of its type. They'll provide more information on how they measured each vehicle's impact, and you'll learn more about what the results of the study mean for you.
Sources: Automotive Science Group, Autobytel, Autoblog Green
leave a response
,
trackback from your own site