We've known for a while that Nissan had plans to bring us a GT-R modified by their highly acclaimed Motorsport Division, NISMO. However, it was only earlier last week that we found out exactly how spicy the new supercar-killer would be. According to the folks over at TopGear, the 2015 Nissan GT-R NISMO (or 2014MY depending on where you live) will produce more than 570 hp with a twin-turbo V6 engine. Compare that to the current GT-R which gets an already-impressive 545 hp.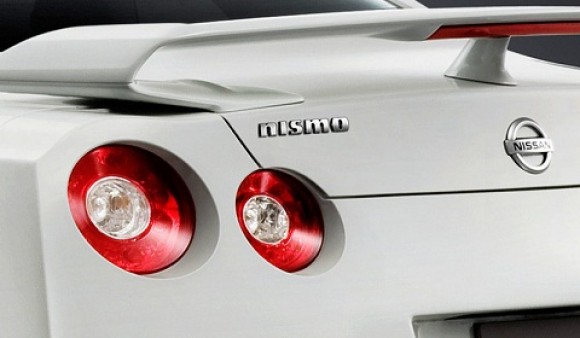 To put this increase in power into real-world numbers, the extra horsepower in addition to better handling will allow the GT-R NISMO to lap the Nürburgring in just under 7 minutes and 18 seconds. The current standard 2013 GT-R gets in at right around 7 minutes and 19 seconds. Huge difference, I know, but it's much more relevant when you consider that the distance between the 2nd and 10th fastest Nürburgring times is just 10 seconds. By way of comparison, the 2011 GT-R, which currently holds the "official" lap time for Nissan, is 13th on the list with 7:24.22.
Nissan's CEO, Carlos Ghosn, is understandably excited about the GT-R NISMO. In fact, at the NISMO headquarters' opening ceremony last year, Ghosn assured us that with the introduction of NISMO would come a super-tuned GT-R, no matter what. It's a special car that he has a personal interest in producing, and he claims to be very excited to get behind the wheel. With a 0 to 60 time in the vicinity of 3 seconds, I can understand why.
So, what else do we know about the new GT-R NISMO? Understandably, not that much. Nissan needs to keep some juicy tidbits to themselves so that they can build hype before the car's likely unveiling later this year at the Tokyo Motor Show. However, we do know that the new GT-R will be getting several aesthetic tweaks beyond those that naturally accompany NISMO's aerodynamic tuning. What exactly that means? Your guess is as good as ours.
Whether you're a motorsport fan or not, the Nissan GT-R NISMO is a car to get excited about. This is shaping up to be a NISMO masterpiece, the flagship example of why Ghosn officially upgraded his tuning division in the first place. If you thought the 370Z NISMO had oomph, just wait til you see the GT-R.
The only question for me is the price. With so many great tuners out there (my favorite being the UK's Litchfield) that can already give you substantial kick of extra horsepower as well as greatly improved handling and gearshift dynamics for a very reasonable price, the Nismo version is either going to have to be insanely good, or very sharply priced to be successful.
And, of course, if you just want to blast down the drag strip, just ask ShepTrans to boost your GT-R to 1,300 HP. 8.6 seconds to the quarter mile … that's 1.1 seconds faster than the Bugatti Veyron Supersport. Check it out below:
Sources: Top Gear, Top Gear, Motor Authority, Car Scoops, NurburgringLaptimes.com
leave a response
,
trackback from your own site