The motor show season is almost here, and Honda has just released their full lineup of new cars they'll be showcasing come September 10th at the Frankfurt Motor Show. Since this is an auto show taking place in Europe, it's not surprising that the overarching thrust of the lineup is European appeal.
Of course, Honda is just as excited as we are to get this year's motor show season rolling; they've got two great new Japanese cars to showcase, and a few old tricks to remind us why they're cool. So, instead of wasting pixels on a creative introduction, let's jump right into what we can look for from Honda about one month's time.
All-New Honda Civic Tourer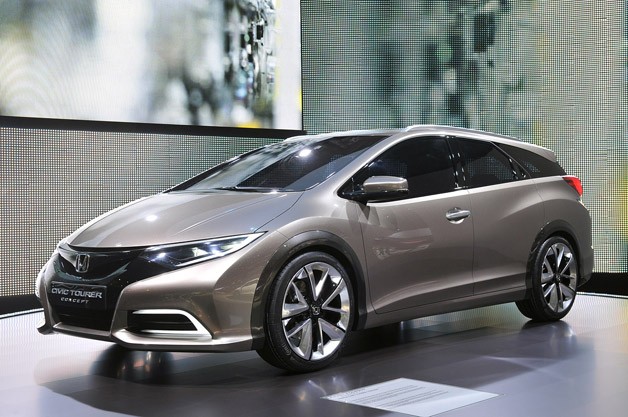 Let's get the bread and butter over with quickly: The car mentioned first in Honda's press release is the brand-new Honda Civic Tourer. It was just earlier this year at the Geneva Motor Show that we first saw a Tourer concept. While I, personally, was a bit skeptical at the time, it seems the rest of the Internet is thrilled for this new British-built addition to the Civic range. And honestly, looking back, the Tourer concept looks quite good.
If the concept is any indication, the Tourer will look very much like a mash-up of a Honda Odyssey and a Honda Civic hatchback, so use your imagination accordingly. Unfortunately for our US-based readers, the Tourer was designed and developed in and for the European market. Don't expect to see it elsewhere anytime soon.
Refreshed Honda Civic Hatchback
Speaking of the Civic Hatchback, our European readers will be getting a new one in Frankfurt. According to the press release, the update is primarily aesthetic. My guess is we'll see a slightly more aggressive exterior with reworked color-themes and materials on the interior. Stay tuned for further updates on this one. We may get full specs early, like we did last year.
Acura NSX Concept II and McLaren Honda MP4/4 F1 Car
In an effort to remind the performance-conscious European market of their motorsport chops, Honda will be showcasing some exciting cars at Frankfurt, too.
First, the Acura NSX Concept II, which, as the name implies, showcases a "potential direction" for the upcoming 2015 NSX, which will serve as a halo car for the brand's Earth Dreams Technology suite. We saw the car earlier this year at Detroit and it has recently been spotted testing in Ohio.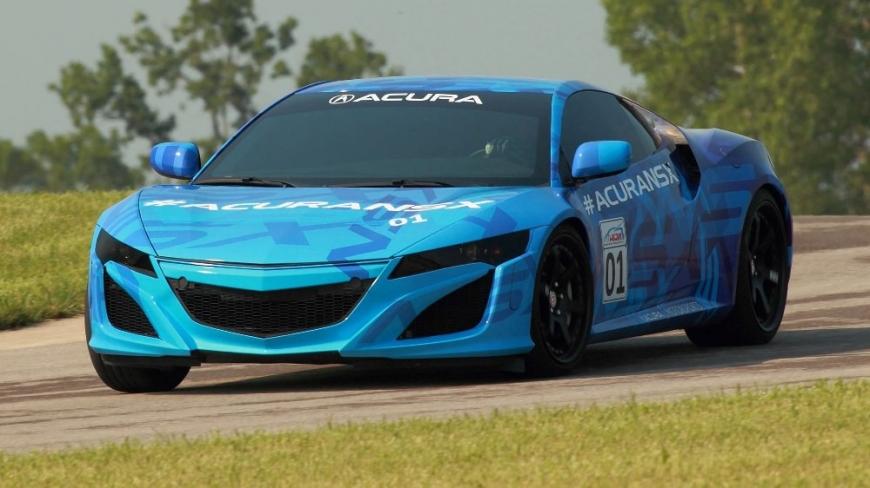 Second, the record-breaking 1988 McLaren F1 car is making an appearance to simultaneously herald and reinforce Honda's 2015 return to F1 racing. As you might guess, they'll be making that return with their partner of old, McLaren.
Honda Civic WTCC Car
Last but not least, Honda is displaying another new(ish) car in the form of their new Civic-based WTCC Car, which hit the tracks for the first time earlier this year. The FIA-tuned Civic has already had a storied performance under the hands of Gabriele Tarquini, Tiago Monteiro and the excellent Honda team.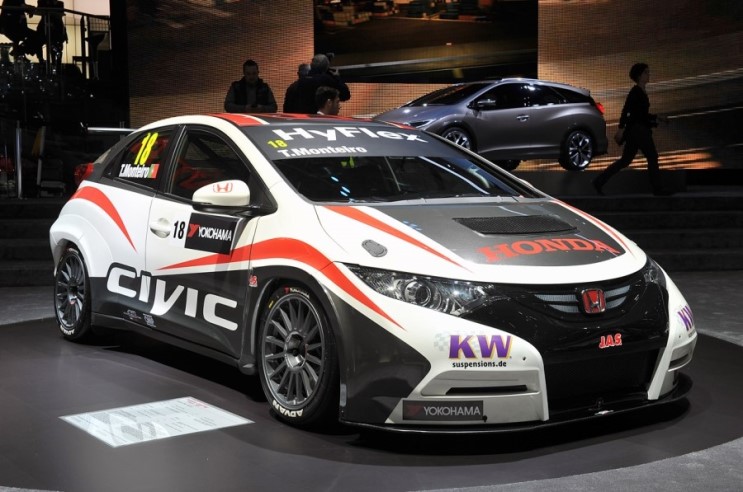 All in all, Honda is setting an excellent tone for the upcoming motor show season, and I think we're all anxious to see what else they have in store for us before 2013 is over. One thing we can say for sure – with a fresh infusion of motorsport blood, Honda's only going to get more exciting as a brand.
leave a response
,
trackback from your own site