We broke the story of Gordon Murray's involvement in the Toray Teewave AR1 electric sports concept that starred in December's Tokyo Motor Show.
Now Autocar is reporting that this wasn't just a one off commission: Toray and Gordon Murray will be joining forces in a technical partnership investigating a whole raft of new materials technology, from lightweight hybrid chassis structures to advanced crash structures and safety.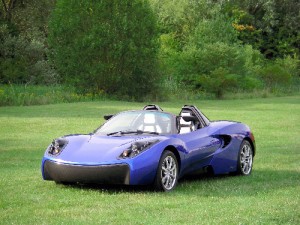 The alliance with Murray is a bold move for a company that was formerly known for textile producting, and has crossed over into the automotive materials business via carbon fiber production. With Murray's credibility and design skills, this partnership is sure to take Toray to the next level.
Source: Autocar